Seeing it through
It seems to have been a long winter. I have been holed up in the Northern School encampment, keeping busy with "admin and maintenance", with some welcome expeditions to keep our courses running. I am uplifted when I see the days getting longer but, every time I look out of the tent, all I see is rain. I have adopted the humble north american groundhog as my "power animal". When I listen carefully, I can hear him say "it doesn't feel like spring yet".
I see clouds on the horizon in more ways than one; I wish that I was better prepared for the storms that lie ahead of us. I am not feeling as rested as I expected to be, experiencing something that's not burn-out but could be called "wear-down". Perhaps I should have paid more atention to my own advice in my previous autumn editorial and rested more during the winter? But there is much to do.
Although at Northern School we mobilised our resources well during the pandemic "emergency", the protracted "recovery" has worn down many of my colleagues, too. Time and energy has to be devoted closer to home, dealing with family issues, the cost of living and ever-present external pressures. We have to survive before we can thrive.
There seems to be more pressure on us than in the pre-pandemic days. I think this is largely due to unremitting changes that we are experiencing in our social and economic environment. Most people thrive on stability with a smooth family life together with predictable systems at work, giving us sound foundations for our lives. It is difficult for us to let go of that expectation of stability, but it looks to me that we will have to to face up to these difficult times and the alarming scenarios that could lie ahead if we don't make changes oursleves. This is very much the focus of our flagship Permaculture Design Course: when it doesn't give us that feeling of stability it at least allows us to share strategies for the future. It keeps me positive.
We continue to plot our individual and collective paths on the PDC's we are running. But my winter programme has not been completed in its allotted time, so progress is maddeningly slow. No sooner do I have the electronic devices working, then the sofware needs attending to, then there are changes on the server, then the banking and payment systems change - there seems to be no end in sight to this tussle with technology. This is not what I call Permaculture.
Waiting for better weather
Most summers here give us a spell or two of glorious sunshine. When I listen to the Climate doom-spreaders I find myself longing for some hot weather. I still carry memories from family holidays up and down the length of Britain, memories of a damp, even soggy, outdoors with hills shrouded in clouds, refuge in cheap cafes with condensation running down their windows. Recent years have provided some sunnier memories. I can take the spells of heavier rain, but I do appreciate the high sun in a clear sky. Then I can abandon electronic screens for a while in favour of working and eating outdoors getting essential top-ups of Vitamin D and perhaps even more unseen benefits.
I stay positive. Unless there is a complete disaster, I have some warm weather to look forward to. Meanwhile, it is back to some "spring cleaning" around our electronic office. The art of moving ahead is to be ready when the opportunity comes.
With everyting else that is going on here, this must necessarily be "thin" issue of Northern Edge, more of a placeholder, but we can reassure you readers that our work continues, even if we don't have the time or energy to shout about it.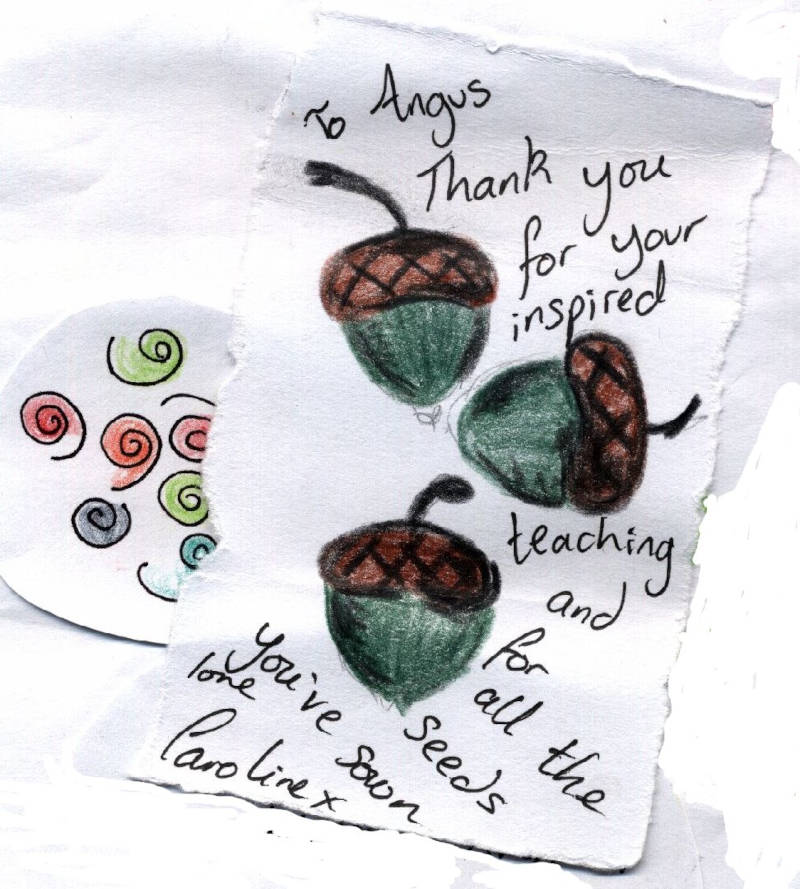 Meanwhile, out in the real world, we make progress.