Maternity care in Scotland
Krysia Soutar
I had a really good time at the Permaculture Scotland gathering last summer, for many reasons. The one dearest to me was the venue - Craigtoun Country Park, near St Andrews. St Andrews is one of my favourite places. I have fond memories of my time as a young student midwife based at Craigtoun Maternity Hospital which was situated within the park. I lived and worked here in a remote and beautiful old Scottish turreted building surrounded by woods and parkland. It was so peaceful, all the women from the surrounding villages used to enjoy their birthing experience in such lovely surroundings.
How sad was I then to see this wonderful old Scottish stone building and gardens abandoned and in a state of neglect. Someone had visited and left a single red rose outside the building, perhaps someone with good memories, or even sad memories, had left it there. The land was sold off to a company who have since built a new modern Golf Course complex, including a new hotel, leaving the old building to fall apart.
It made me reflect on our modern culture where money and golf come before caring for pregnant women and newborn babies. I believe pregnant women living in St Andrews and nearby villages now have to travel to Kirkcaldy or Dundee!
We used to have good local community facilities, now they have largely vanished. Good permaculture designs for bioregions will re-introduce local birthing centres.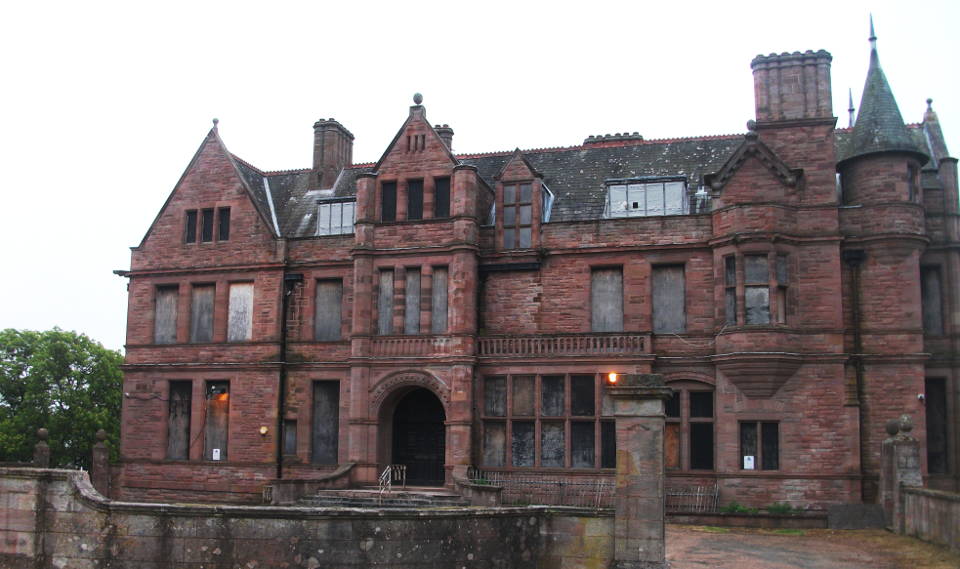 Mount Melville House, Craigtoun Country Park
Currently on the Buildings at Risk register for Scotland