Be 'In-Tune' with Nature
Moving into autumn the nights begin to draw in again, it is a time for gathering our food for the coming winter. Traditionally people would prepare pickles and fermented vegetables at this time of year. My polish grandmother would definitely have been making sauerkraut and pickled produce.
My grandparents lived on a farm in rural Poland. It saddens me that I never met them as I am sure I would have learned a lot of skills that would be helpful to me now, as I attempt to live in harmony with the changing seasons.
In terms of the five transformations, as we move from the "soil" season towards the "metal" season, we are eating greens and vegetables that have grown under the influence of descending and slower earth energy. We have orange and green pumpkins and squash, both very good for supporting the spleen and pancreas, thereby helping to keep our blood sugar levels stable, providing us with calm centred energy. The spleen, stomach and pancreas are best supported during early autumn while the Lungs and Large Intestines in the mid to late autumn.
Lung Function To help keep our blood healthy we can do some form of exercise to increase our breathing and expiration rate, this helps to remove up to 70% of toxins from the body. At this time of year a 30min walk outside will help prevent colds and flu, as well as keep Covid away.
The Large Intestines To ensure we have a resilient immune system we need to keep a healthy intestinal flora, to do this we must absorb the right nutrients to feed our beneficial intestinal bacteria.
Certain things can upset our microbiome, such as, antibiotics; fluoride in our water; a high sugar intake: and colourings and additives in our foods. Research also links a diet high in meat and dairy products, especially those from intensive farming, to health problems.
With the current health crisis we are now facing, it is more important than ever to be aware of Nature's cycles and work with her not against her.
A lot of Bill Mollison's teachings and understandings came from his study of Indigenous people, people who lived in cooperation with Nature, not in dominion over her.
As native leader Tiokasin Ghosthorse says: "Humanity must shift from living on the Earth to living with her." He recalls a visit from the Kogi people of Colombia who asked him how his tribe had survived in the modern USA. He says, "we have survived because we kept our language, because that was the way we could describe ourselves as living with Mother Earth".
When visiting Birkenau-Aschwitz in Poland with one of his elders, he asked him if they had a word for domination in their own language. The reply was, "no word – no concept for domination"!
So, in our young emerging new nation of people who hold sacred the earth and all of life, we need to think carefully about the language we use, it needs to change to fit with our new paradigm of who we are, why we came and where we are returning to.
The language of the Earth is coming into our consciousness now, we just need to 'tune – in ' and listen to her message.
Recipe for Autumn
For this season, I have used some foods from our store cupboard.
Menu
Pressure cooked organic brown rice
Roasted pumpkin and fennel with herbs from the garden
Cooked chickpeas, with light Tahini Sauce, seasoned with Umeboshi vinegar and nori seaweed flakes
Steamed greens seasoned with sesame salt
Home made sesame salt
Method
1 cup organic brown rice rinsed, soak in 3 cups of water for 4 – 6hrs.
Add sprinkling of sea salt and bring up to pressure, turn down to low and cook for 35 mins, turn off heat and leave to release pressure for 30mins.
When cooked remove from pan place in bowl, add chopped parsley and season
Precooked chickpeas, reheat until hot and soft
For the sauce: 2 tbs light tahini, diluted with water until smooth and creamy, season to taste with ume vinegar or whatever you prefer. Sprinkle with nori seaweed flakes or other seaweed condiment.
Roasted vegetables:
Wash and cut pumpkin into chunky slices,
Wash and dice fennel
Add to roasting dish and sprinkle with olive oil, sea salt and herbs of your choice (fresh if you have them) mix together with your hands.
Cook in the oven until soft and juicy.
Steam the seasonal greens and serve with a sprinkling of sesame salt.
Medicine for late Autumn
Edwina Hodkinson
The evenings darken, the air chills and like nature we draw further into our homes and inward in preparation for winter. Go outside and it's difficult to see what medicines are available among the dead vegetation and sparse hedgerows. The Rosehips and Sloes will have softened with the first frost and in sheltered areas it will still be possible to harvest Plantain and Lungwort for chest medicines. Look closer and you may see Cleavers and Dandelion leaves growing close to the ground, as well as a few young nettles taking advantage of late frosts and shelter.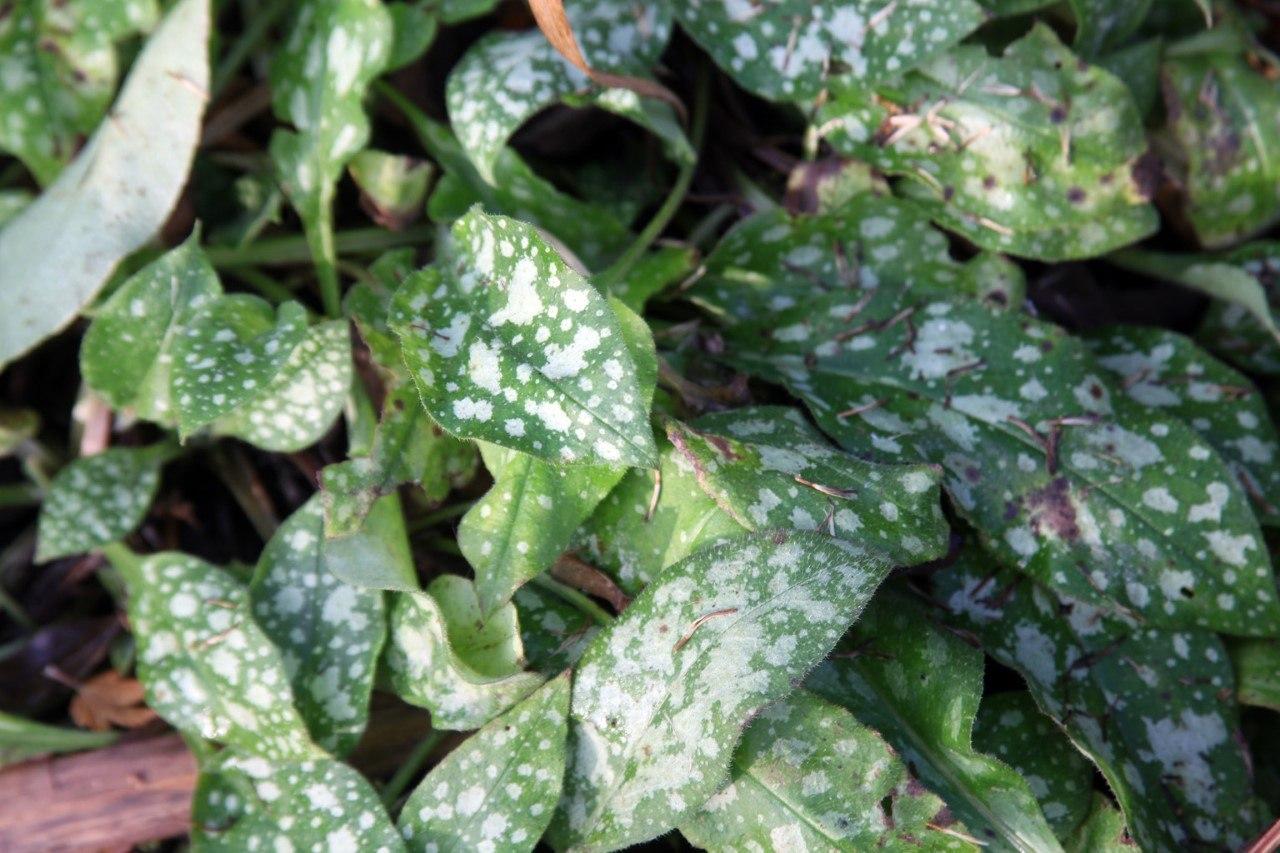 In autumn and winter many medicines are now under the soil and cannot be seen. Some of the best herbs I know for coughs now lie underground, only available to dig if you know where to look. Elecampane and Angelica roots are great herbs for deep seated wet, infected coughs that need help to loosen (expectorate) from deep within respiratory passages, as well as being fabulous restorative digestive tonics and there is also slippery mucilaginous Marshmallow roots for dry scratchy coughs that need soothing and healing. Horseradish root is an amazingly pungent, warming herb that despite being quite invasive is a pleasure to dig up for clearing congested sinuses and chests and well as improving the circulation. There is also Dandelion and Burdock roots that can deeply cleanse and nourish the body as well as supporting the digestive system and liver. Whilst many gardeners grow comfrey for compost and as a natural fertiliser, late autumn is also an idea time to dig the root for bone and tissue healing infused oils and salves, which can be really useful for muscular aches and pains, damaged connective tissue and arthritis.
Some of the evergreen herbs grown in gardens can also provide valuable medicine for winter and are really worth growing and nurturing in sheltered areas. Thyme is one of the best respiratory herbs around and is a favourite of herbalists in the autumn and winter months. It's perfect for all kinds of coughs from deep, wet, infected coughs to dry, spasmodic ones. It's also a great digestive tonic and is quite a relaxing herb. I like to use it in all my cough syrups as well as chest rubs. Sage and Rosemary also have expectorant properties and great decongestant medicines for the chest and sinuses. All of these are great digestive tonics too which is why they are often paired with fatty meats.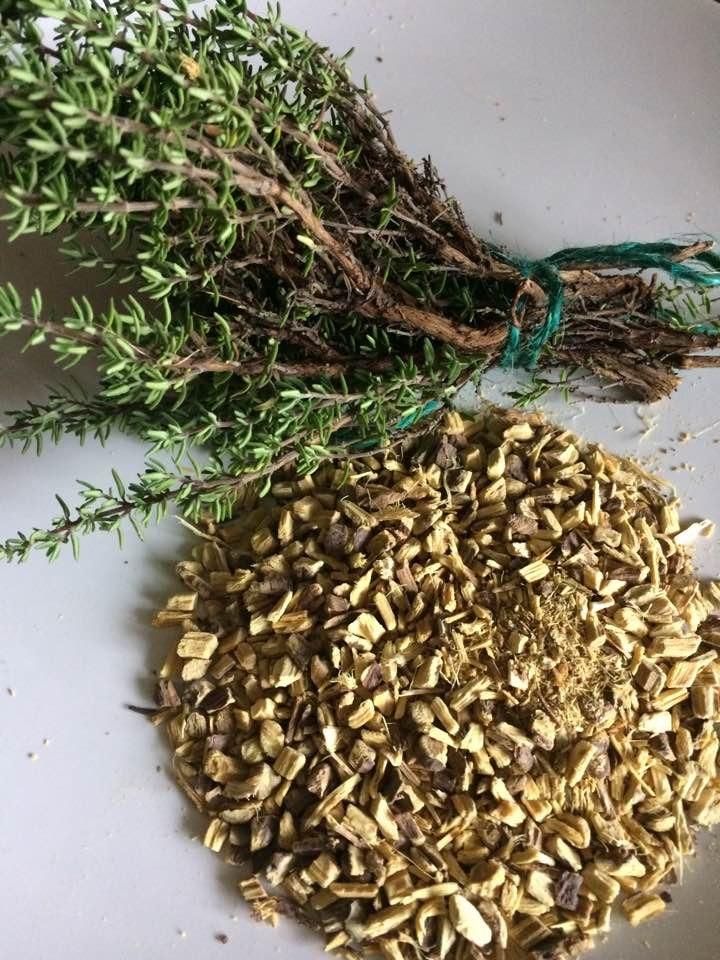 I find it interesting how British people are drawn towards spicy foods from the east, especially at this time of year. Herbs that are warming and drying are perfect for balancing ailments and illnesses cause by our cold damp winters and provide amazing medicine for coughs, colds and flu. A well stocked store cupboard can provide instant access to some really valuable medicines that are accessible, affordable and don't need many skills of identification. You just look at the label. Fresh Ginger root is one of the best kitchen cupboard anti viral medicines around and accessible all year. A grated ginger infusion or fresh juice is a powerful antiviral, affecting the ability of a cold or flu virus to enter cells and reproduce. It decongests helping the body to deal with a fever that feels cold, and is very calming to a dry hacking cough that needs calming and soothing.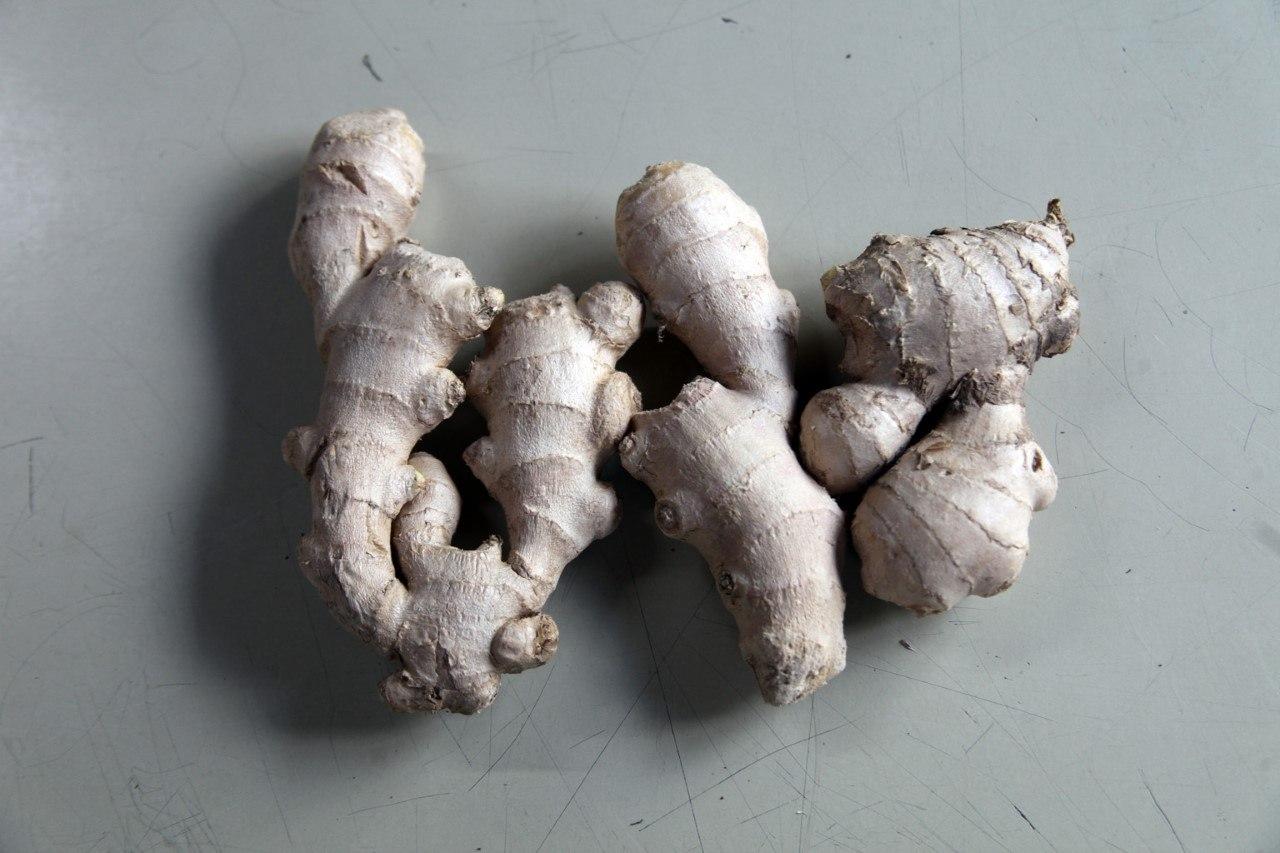 Good quality Cinnamon, (preferable from sticks) is anti viral, anti fungal and anti bacterial helping to combat infection and throw off fevers by promoting sweating. Fevers present in different ways and like ginger this is good to give with fevers when the person feels cold. Cinnamon is immuno-stimulating and great to use in all winter cold and flu remedies. It has a drying effect on the mucous membranes of the respiratory tract and is great for wet coughs rather than dry irritating ones. It's an expectorant and also good also as a decongestant, helping clear mucus from the chest, sinuses and nasal passages.
One of my favourites is Cardamom seeds and I love to keep them around in winter just to chew on when needed or put in teas, mulled drinks and coffee. Cardamom is a warming digestive tonic that can counteract acidity in the stomach being good for indigestion, heartburn, bloating and colic, nausea, vomiting and travel sickness. It's great as a breath freshner too and good for sore throats. Like most of the other spices it's good as an expectorant for wet coughs and phlegm that gets stuck in the chest as well as a decongestant for the sinuses and nostrils. Its anti bacterial action can also be helpful with chest infections. Its anti spasmodic uses can ease coughing fits and there is some evidence to suggest that be supportive of people with asthma.
Recipe
Hot spiced apple
Put 2 litres of freshly pressed apple juice in a large saucepan. Add 2 sticks of cinnamon, a teaspoon of cardamom pods and a few cloves, a few slices of fresh ginger and a three star anise. Add a chopped apple. Heat until it's just starting to boil, turn the heat down low and simmer for about half an hour until the spices are infused.
This can be enjoyed on its own or as a winter drink for colds and fevers.