This year's PDC at Bury shapes up

We are having a lively time at the old school on Manchester Road and it was good to see some familiar faces from elsewhere to "catch up" on the day.

One of the (many) good things about the Manchester Road Community Centre is the scope we have for indoor and outdoor activities. On Day 4, we went out the back of the building and quickly installed our "pop-up" sandpit to explore water in the landscape; moving from the basic study of slope, contours, watersheds etc. through to the more complex issues of keyline ripping and constructing with earth.
Although our landscape model requires the tutor to act as a modern "deus ex machina" and use a watering can to stimulate rain, the session is more enjoyable in dry conditions with some early-summer sunshine warming our faces. It all makes for a relaxed and enjoyable discussion around and beyond the topic. Also, we can relate better to our colleagues in drier climate zones and distance ourselves a bit from the threat of flooding in our home region, which this session also addresses.
Northern School Spring Gathering
We had another get-together at The Yard Theatre in Manchester on March 23rd. In addition to some lively chit-chat and some overdue re-unions, we featured Jules Bagnoli leading a group discussion on Permaculture and Aesthetics. We had an in-depth discussion on the topic which was most useful for the formal research that Jules is carrying out. It has also has stimulated Angus's thinking on underlying values and why some people become hyper-critical when their neighbours start practicing permaculture.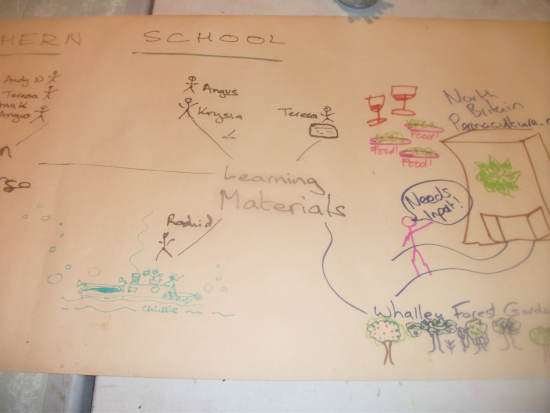 Part of Rich Picture March 2019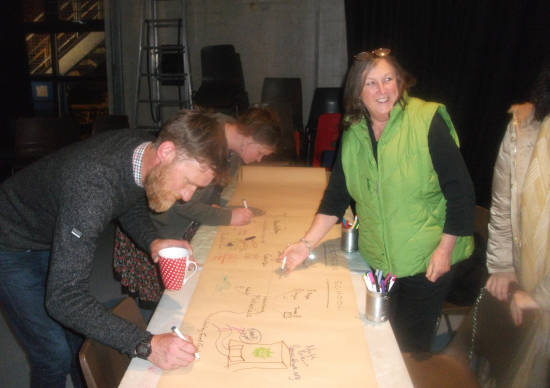 Working on the Rich Picture

Angus took the first steps in developing a "rich picture" of the School and the Institute, allowing the informal sharing of ideas amongst those at the event.
Burscough Community Farm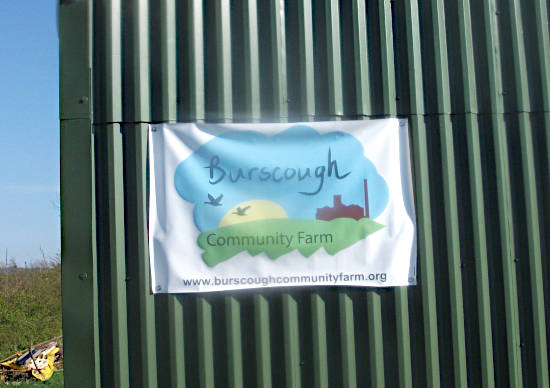 Burscough Community Farm

At the end of March, Jas Singh and Angus Soutar went to visit Neil Hickson and Gaynor Pickering at Burscough Community Farm, an 18 acre holding on the West Lancashire plain. The farm is accessible from Wigan and Preston and it demonstrates a broad application of permaculture design, incorporating food- growing, renewable energy, water management and silvaculture.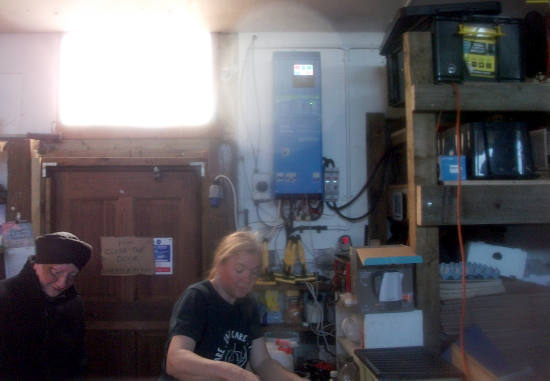 All the joys of an off-grid site

We are grateful to Neil and Gaynor for the time taken to show us round and we were delighted with all the demonstrations of good practice. They are to be congratulated on their "transition" approach, maintaining financial viability while working towards long-term permaculture goals.
Managing the water in wetlands

Afterwards, Jas and Angus had a walk through the low-lying landscape, observing the drainage channels, the sunken fields full of rich, dark earth and exploring abandoned glasshouses. The Community Farm is an island of good production surrounded by a degraded land. More permaculture designers in this landscape, please!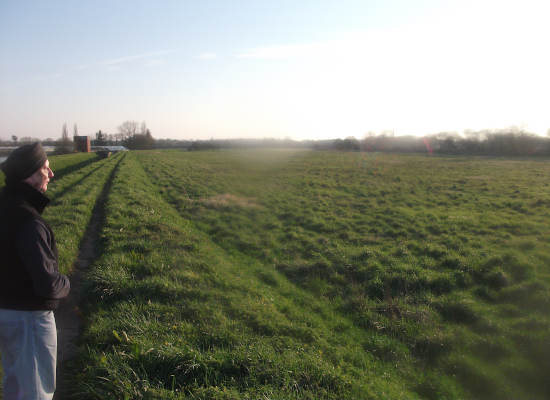 Jas imagines an innovative farm site for the future

International linking
In springtime we can sometimes get sightings of the rare Zoe Rozar (DipPermDes) as she takes her migratory path from Mauritius. Zoe continues to work on her "project ecology" in Mauritius and finds inspiration and friendship during her trips to Manchester. This year she has met up with Angus and Jules and a "twitcher" grabbed these photos as she met Teresa and Marie. We are all following her career with interest.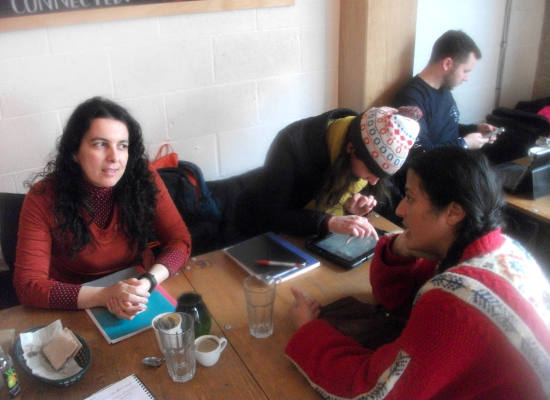 Zoe meets our newsletter team in Manchester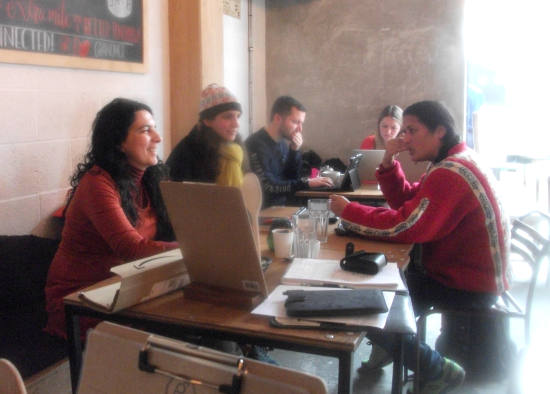 Zoe discussing the news with the team in Manchester

David Harrison branches out
Congratulations to David Harrison (Chorley PDC 2012 and sponsor of our activities in the area). Dave has helped re-form the Green Party in Chorley and he stood in the recent local elections in the Astley and Buckshaw ward as their candidate, making a creditable dent in the votes cast for the forces of darkness (or, in this case, redness). Krysia and Angus attended the Green Party relaunch in Chorley to meet up with Dave and Ann Marie again. Although the Northern School does not endorse any particular political party, we were impressed by the way they went about their business at the Chorley meeting and we liked their approach to local politics. Steady as she goes, Captain!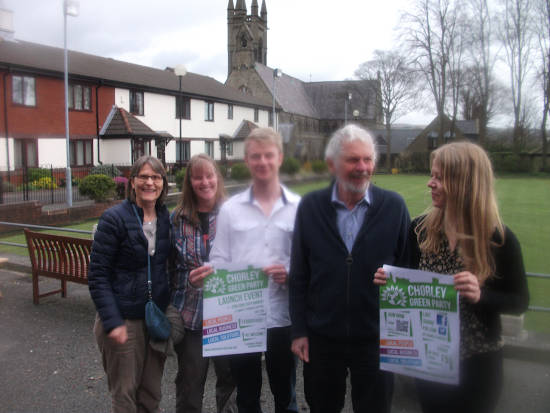 A distinguised-looking David leads the relaunch of the Chorley Green Party

News from the Black Barn
Paul and Kerry O'Keefe (from the Bury course, 2018) have moved on to their property in the far north of Scotland. They are happy and making progress, sending these pictures earlier in the year. Paul promises more news soon.